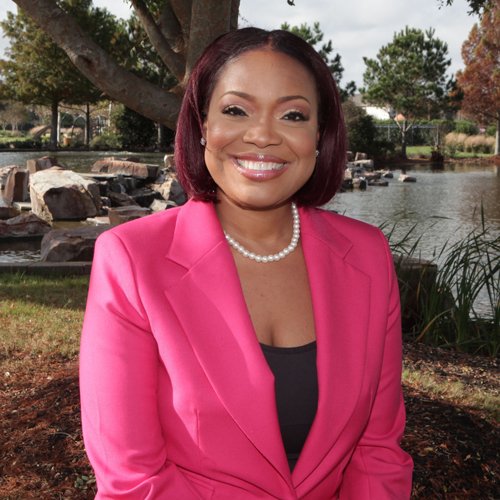 Greetings,
It is my honor and privilege to lead Alpha Kappa Omega Chapter of Alpha Kappa Alpha Sorority, Incorporated, Houston's premier service organization. Since being established in 1928, our membership has focused on leveraging its talents and resources to work in service of the Houston community.
Service is what we do, but sisterhood is who we are, boasting a membership of over 1,000 college trained women. Our chapter is home to 2 former International Presidents, a former International 2nd Vice President, a former International Treasurer, 10 former Regional Directors, and chapter members who have served on international and regional committees, and a host of the highest caliber community-minded professional women.
Under the guidance of International President Danette Anthony Reed, we are Soaring to Greater Heights of Service and Sisterhood through engaging, empowering, and elevating our service efforts to meet the needs of the Houston community. Our chapter's programming is at the center of our service delivery, and our membership is committed to utilizing its impact and influence to create modern solutions to the communities most challenging needs.
The work of Alpha Kappa Omega is undeniable, and we look forward to continuing to partner with supporters like you to transform the city of Houston and beyond. Please take time to explore our website and see our work in action.
Staci Taylor Fullmighter
President